HUMAN TEAM
The solid foundations of our business project are built on Rover Group's human team and the responsible and rigorous practices of the company.
Rover Group is made up of a team of technically qualified professionals with experience in the different areas in which our companies are active.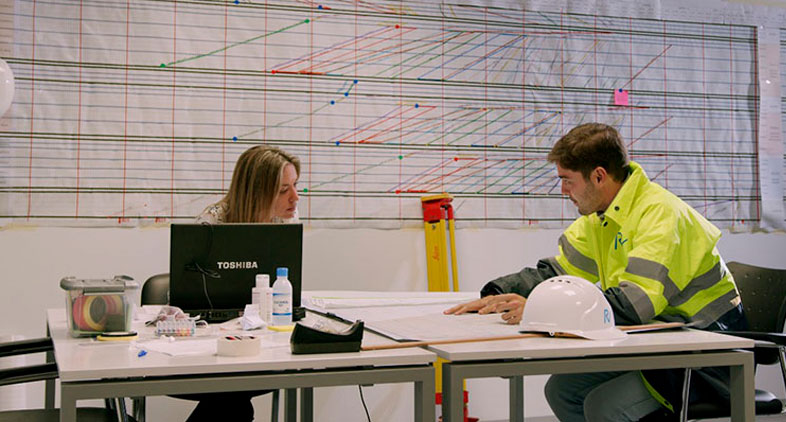 REASONS TO WORK FOR Rover Group
Rover Group is a leading construction company among similar-size companies, and is characterised by specialising in complex projects where the working environment is both demanding and exciting.
Rover Group understands that fulfillment at work and a well executed and completed job goes together; for this reason, it is committed to helping its staff develop their careers in a way that is compatible with their home life.
The company is devoted to the training and development of its workers with a view to enhancing their professional perspectives in line with their attitudes and abilities, in conditions of equal opportunities.
As a company with an international presence, the Company offers mobility as an opportunity for career development. Working overseas is an enriching experience both personally and professionally for staff, who do pioneering work and help business to expand and diversify.
Rover Group remains firmly committed to protecting its workers' health and safety. This is reflected in the fact that over the last ten years, the rate of workplace accidents in the Company is well below the sector average.
Would you like to join our team?