The main purpose of this project is to design and develop an intelligent and advanced maintenance system for railway infrastructures called Inteli-Mant through which, based on the information provided by the infrastructure manager and the geometric information obtained by the maintainer, it is able to identify and predict the maintenance needs of the different rail sections. Therefore, it prioritizes the activities that guarantee a maximum track quality index, thus reaching optimal levels of safety in passenger rail transport, improving quality levels of service provision and increasing the performance of personnel and machinery assigned to maintenance tasks.
The solution will be based on the implementation of data repositories (Data Lakes), Business Intelligence (Business Intelligence) tools, and visualization (Dashboard), which will allow to store, segment, analyze and visualize the data in a simple way, optimizing the scheduling of maintenance work, whether monitoring, scheduled tasks or immediate actions.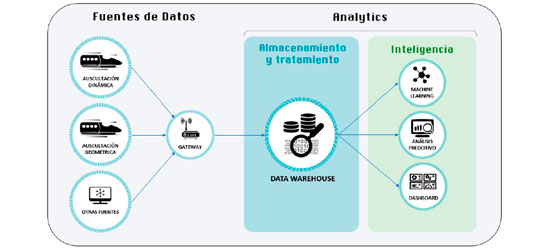 The treatment of large volumes of data and historical series (Big Data), the analysis of trends in these data (Analytics) and predictive analysis based not only on trends in the evolution of the data but also on continuous learning of the system (Machine Learning), will increase efficiency in decision-making, thus increasing the level of quality of service provision. All this will allow those responsible for maintenance to process the data on the state of the road more quickly, to know the evolution of the incidents detected, planning the work to correct them, and to anticipate the appearance of defects that may compromise safety, which may lead to perform preventive maintenance tasks.
In summary, the implementation of this solution would entail important benefits such as: increased efficiency when handling large volumes of data, an improvement in Iberovías quality indices, improvements in the allocation of resources and in planning maintenance tasks, and a significant increase in the quality level of service provision to Adif and in the performance of working teams.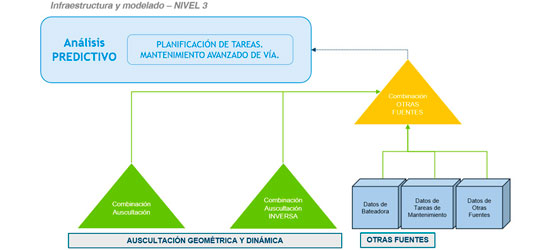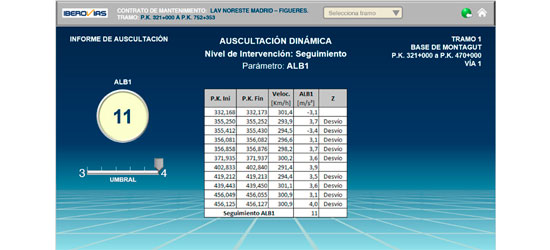 Imagen ejemplo de pruebas realizadas: